On Thursday, 30th of September 2010, the Stuttgart Schloßgarten park was cleared from protestors by heavy police forces. The demonstraters wanted to prevent the felling of the several hundred years old trees. The trees had to be chopped in the course of "Stuttgart 21", which is a controversial prestigious project. The existing main railway station of Stuttgart is to be replaced by a new one, mainly undergound.
In the Schloßgarten park, the chopping began shortly after midnight. A ban regarding the chopping, decreed before by the German Federal Railway Authority, was ignored.
In first press releases, the Ministry of the Interior of Baden-württemberg claimed that police was attacked by students with cobblestones and tear gas. Later those pretensions were disclaimed.
Police told that 116 protestors were injuried, ten of them had to be taken to hospital. First-aiding paramedics reported 320 eye injuries by tear gas, 40 treatments because of rib fractures, haematomas and so on caused by water cannons. One Person was hit in the face by a water cannon so hard he nearly lost his eyesight.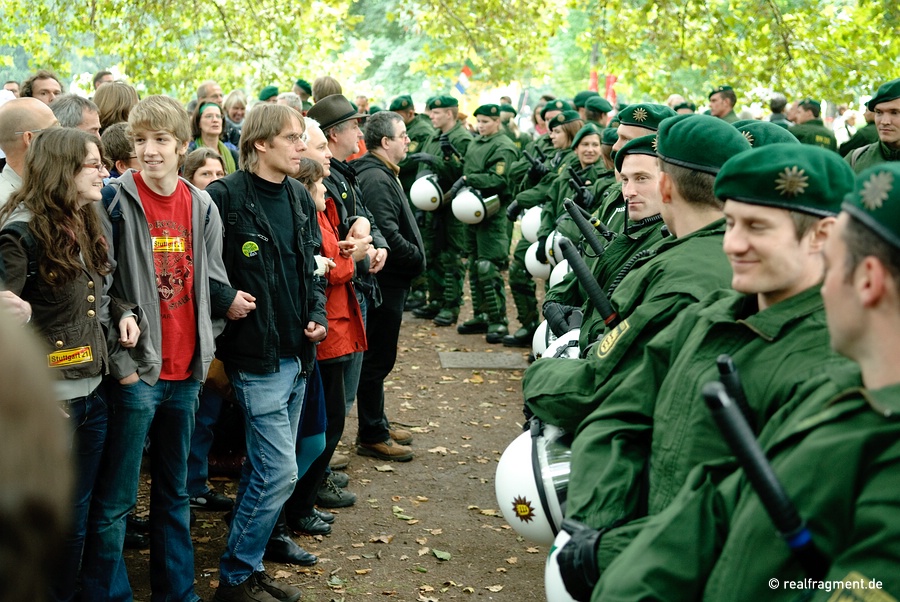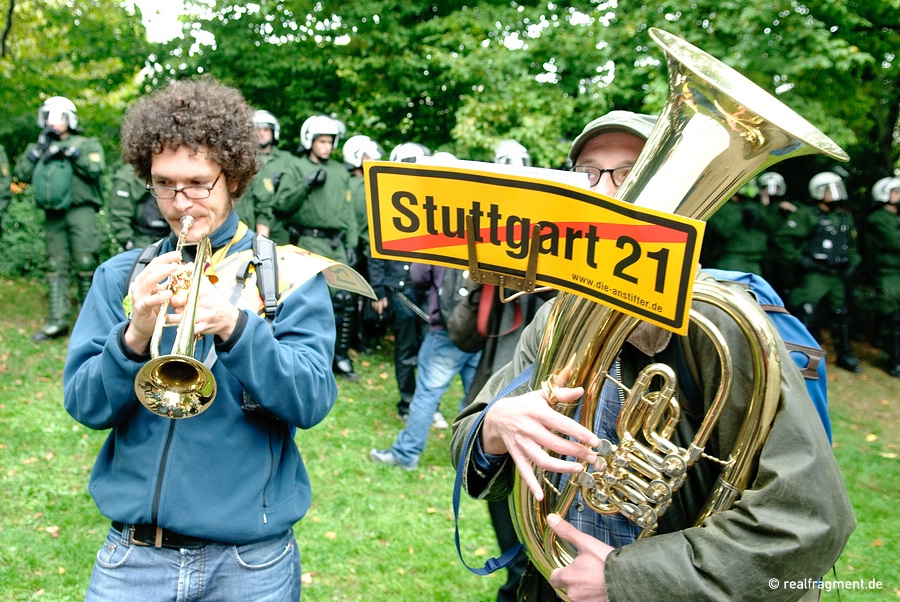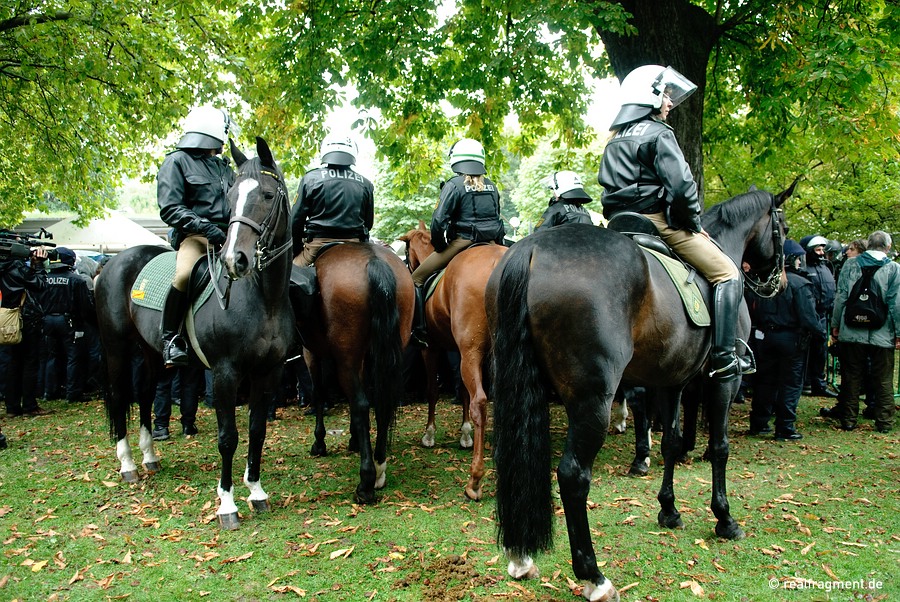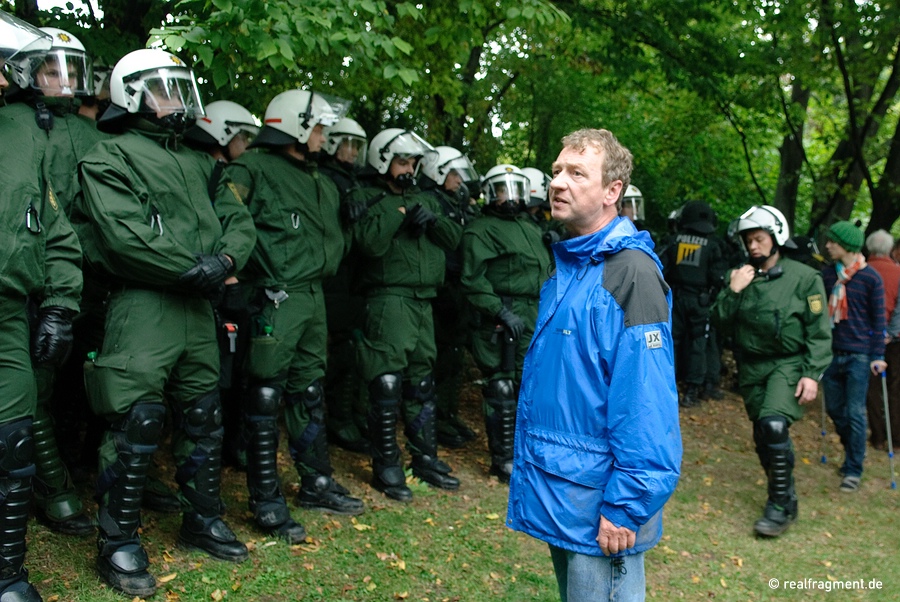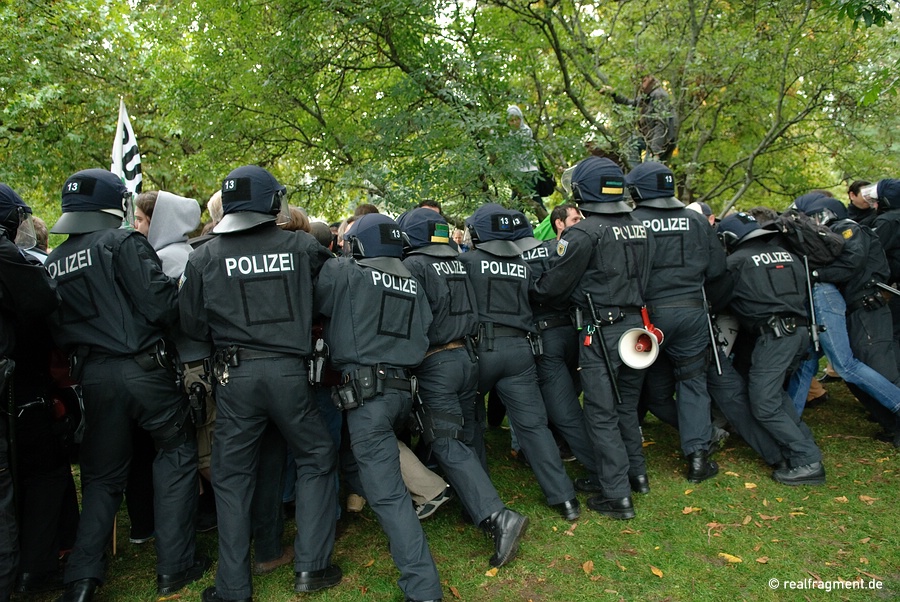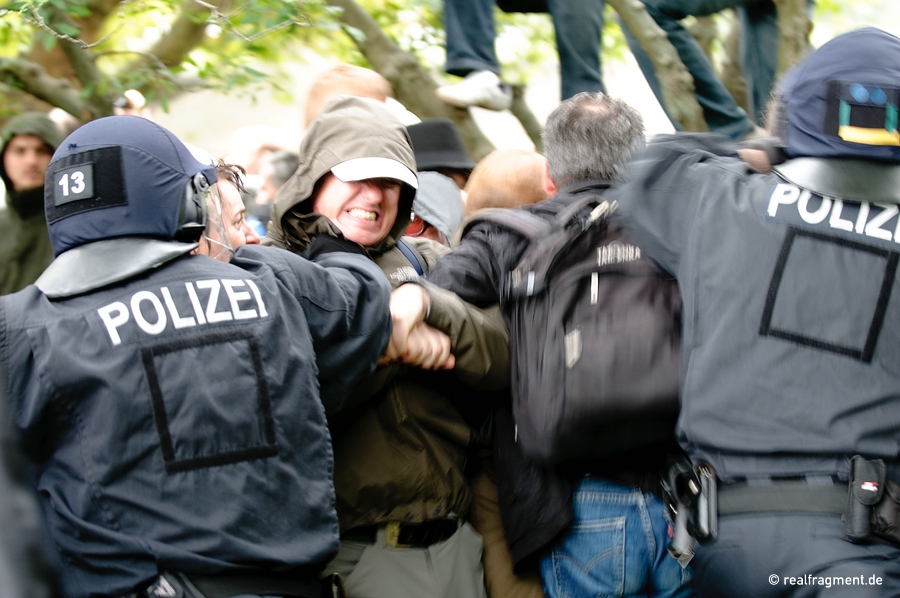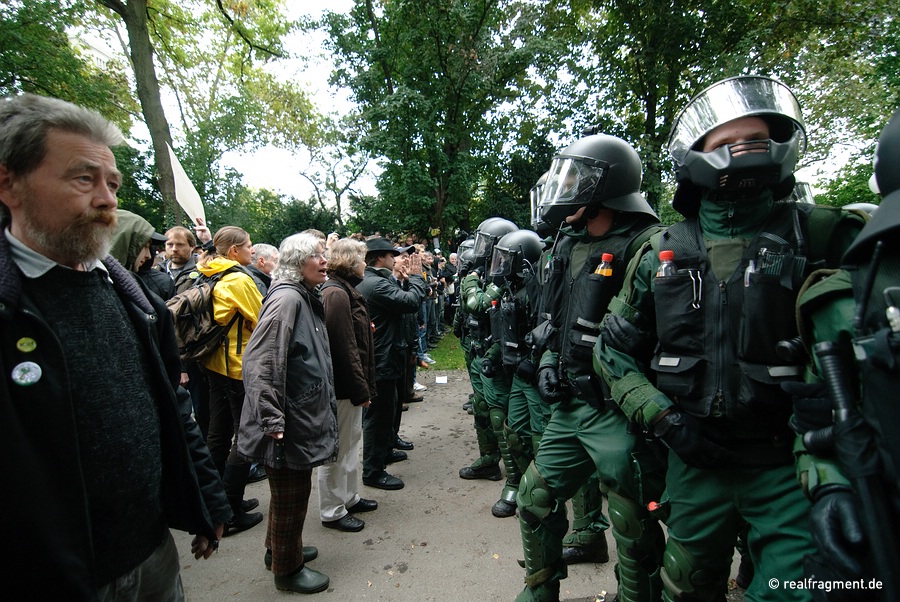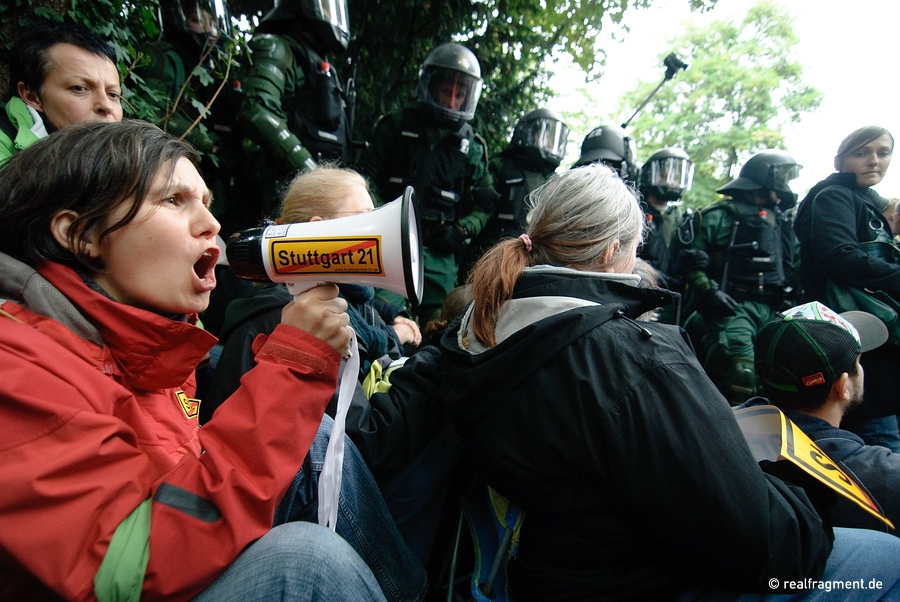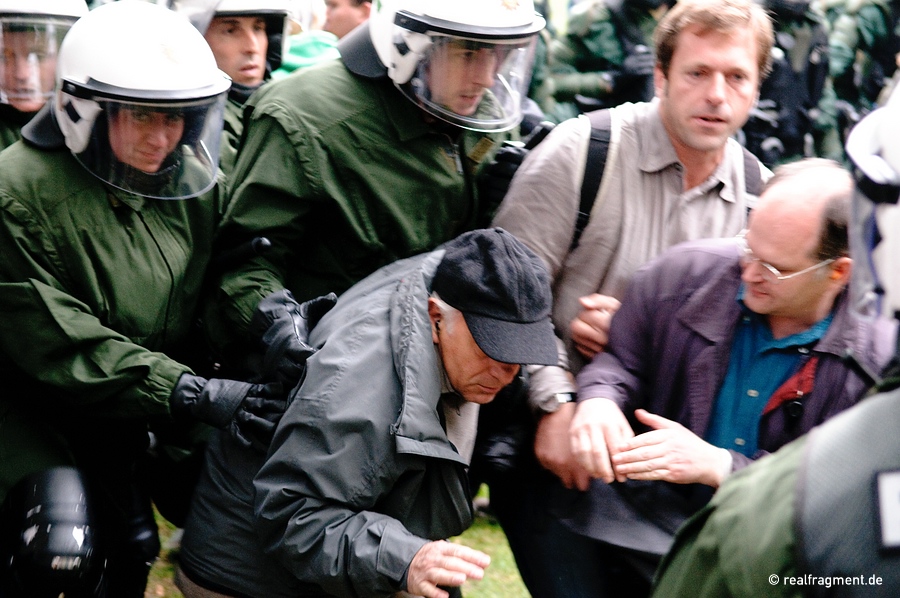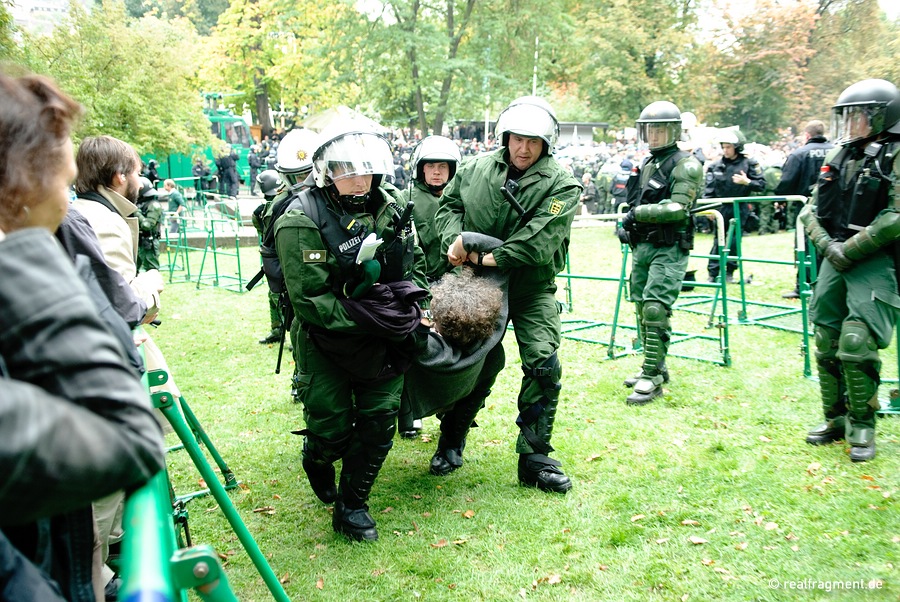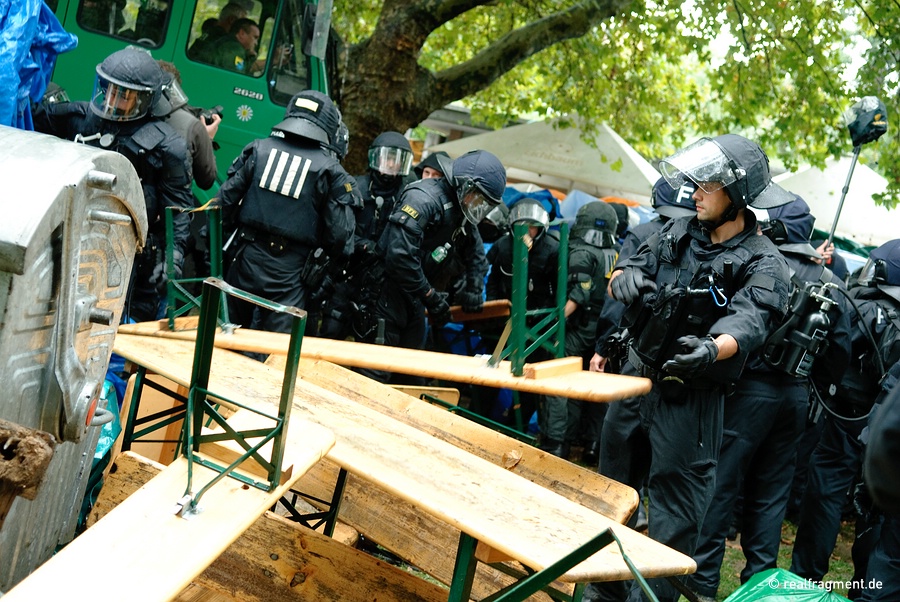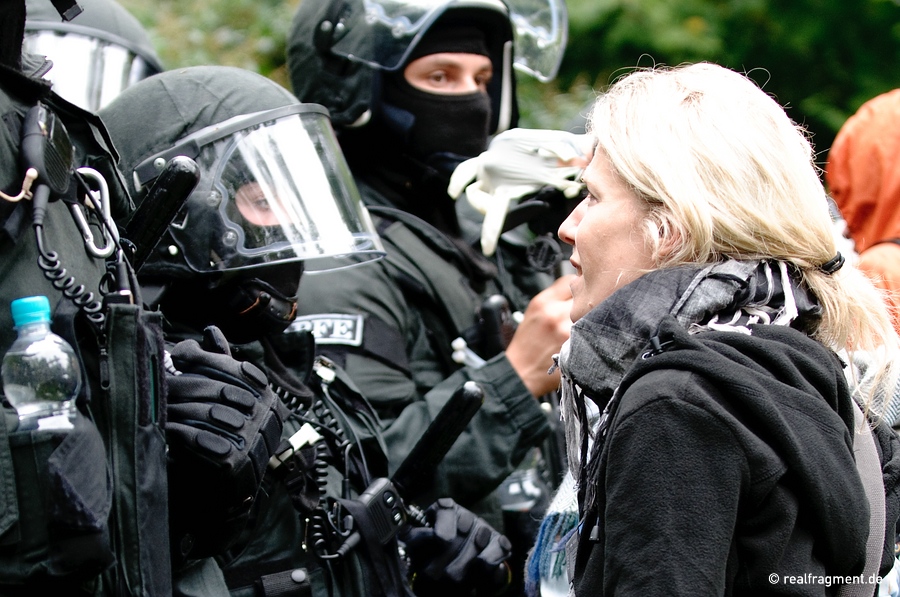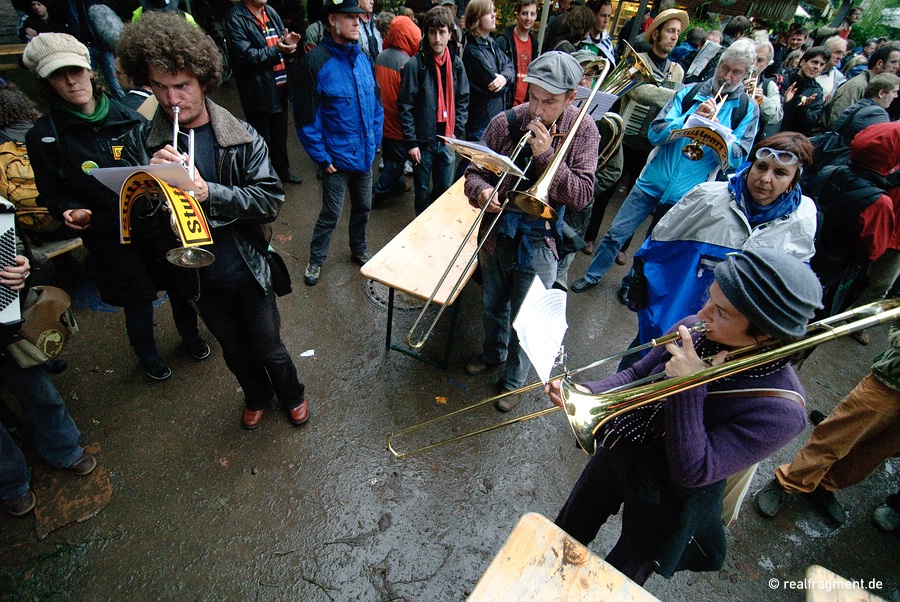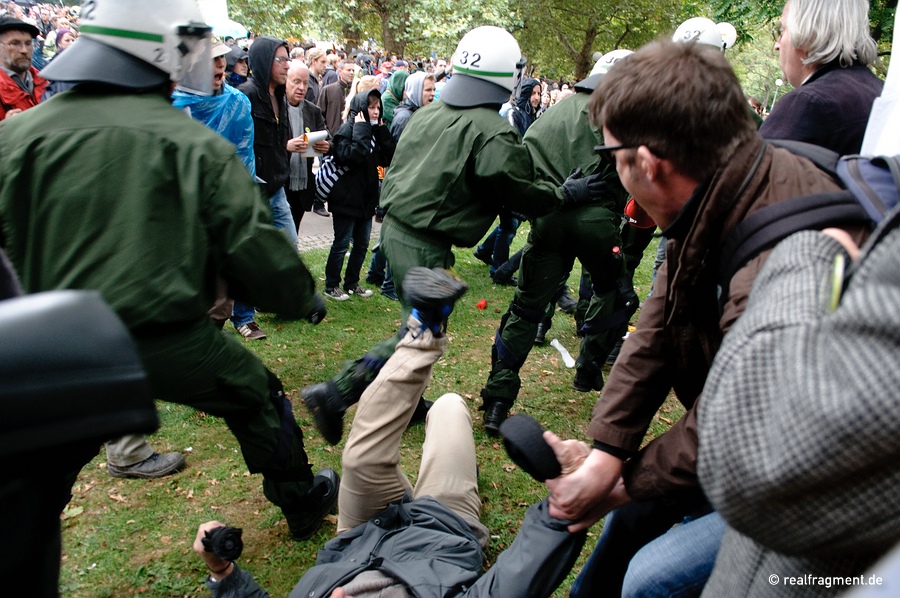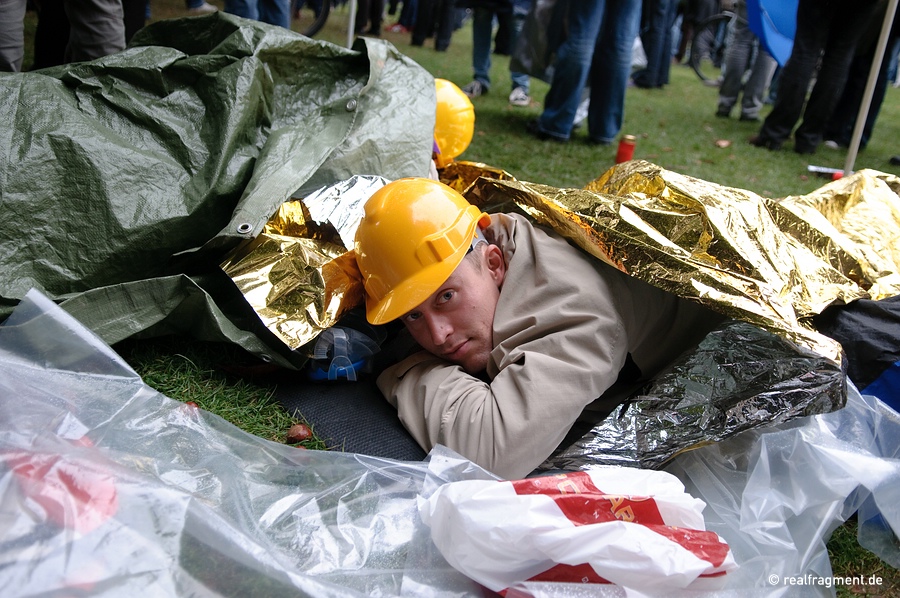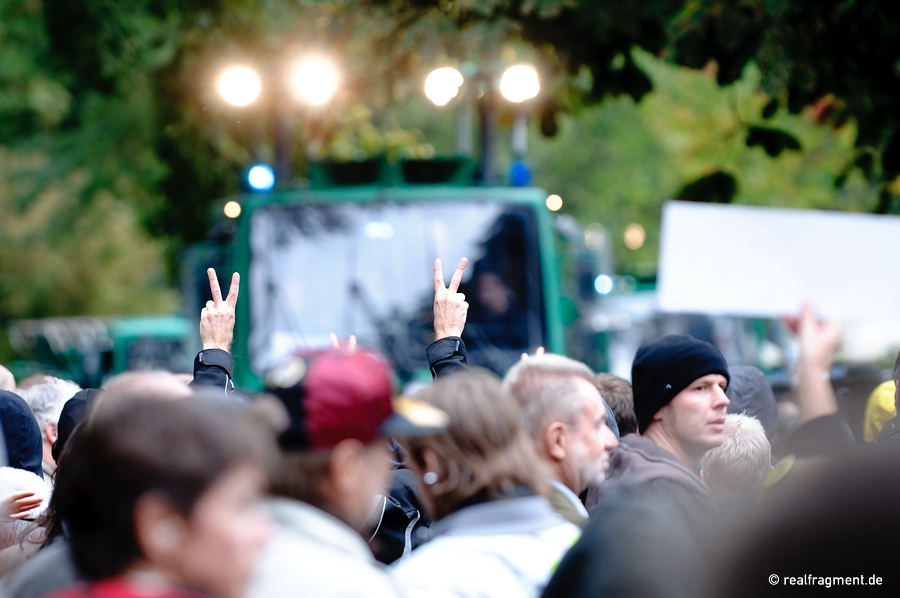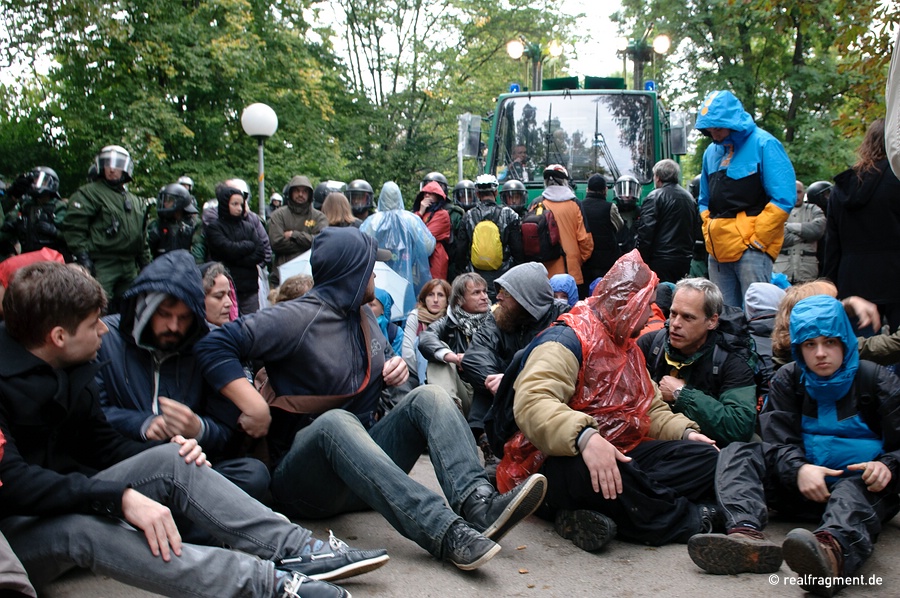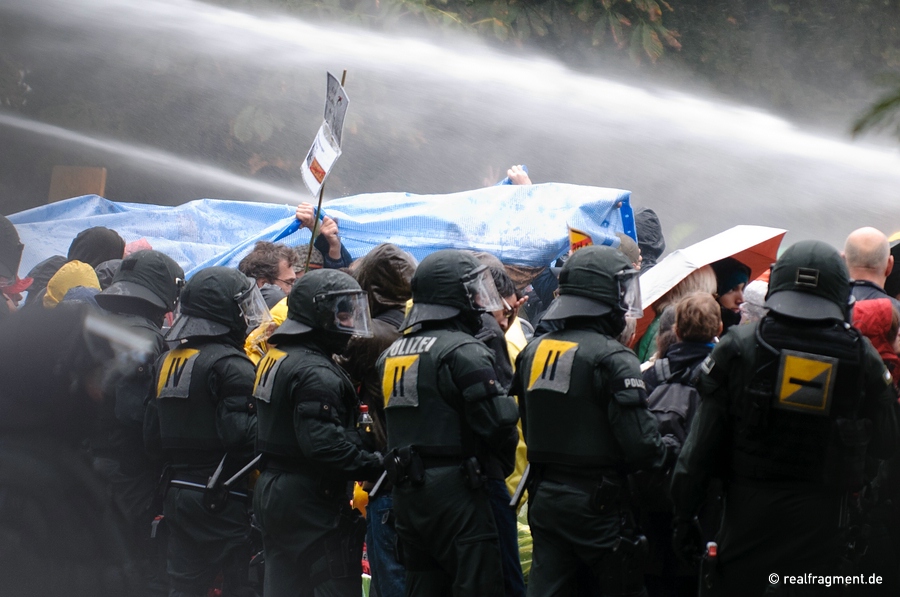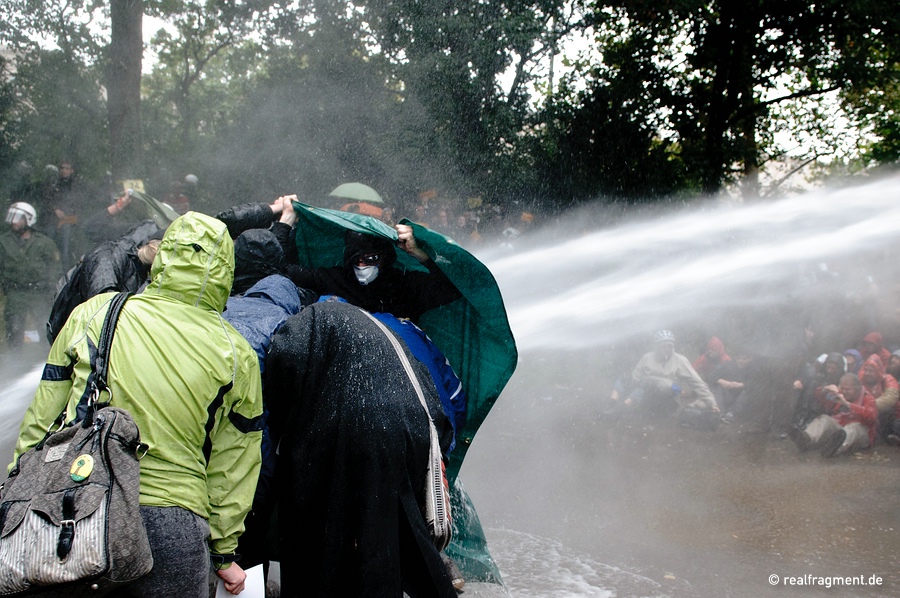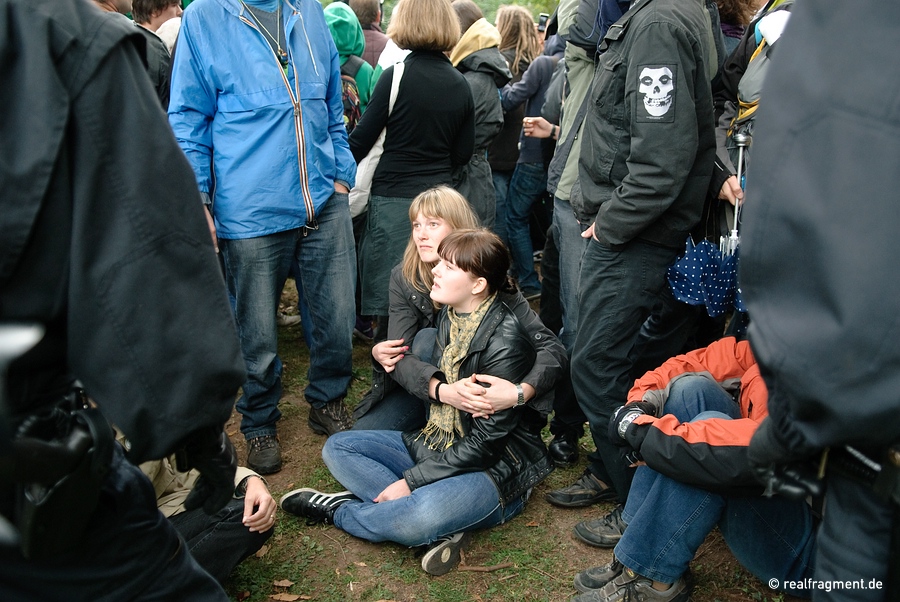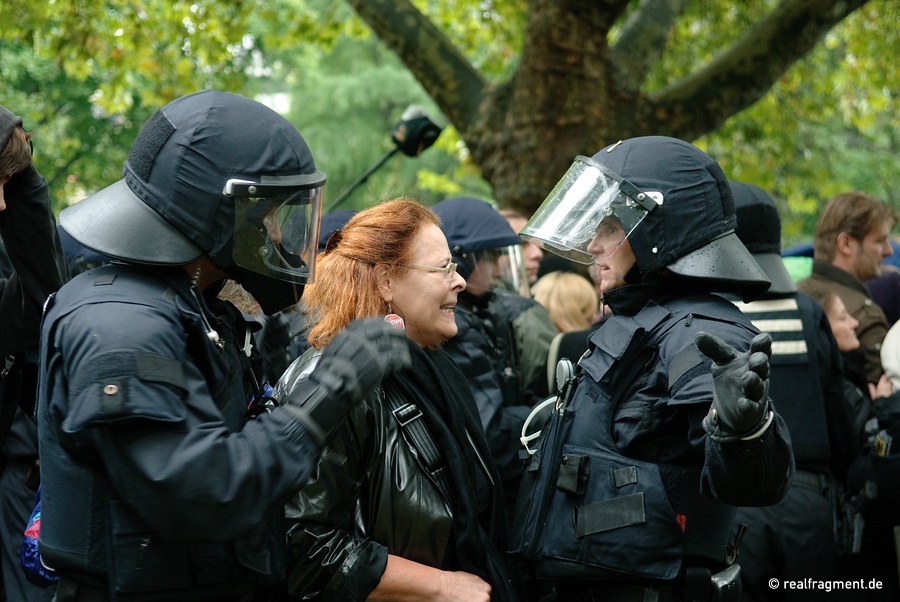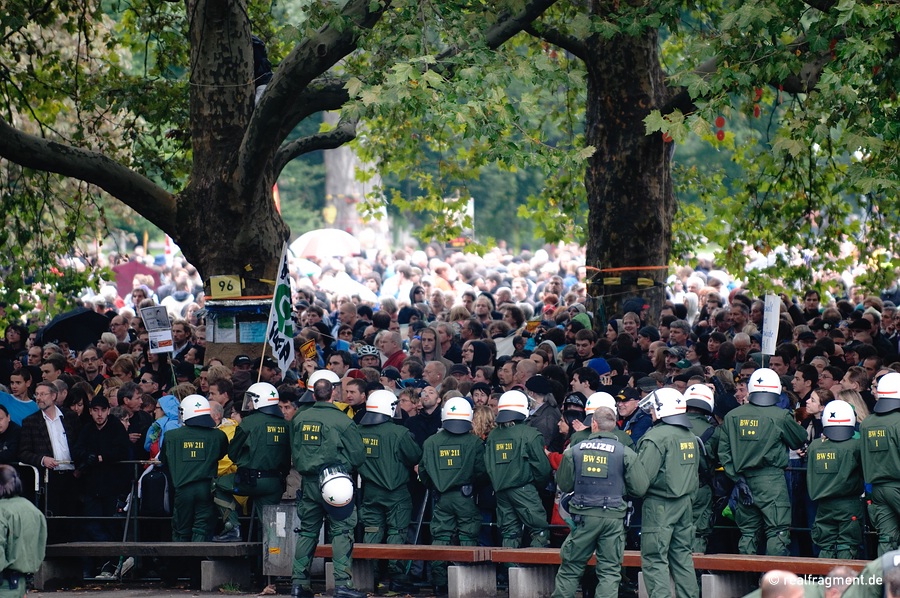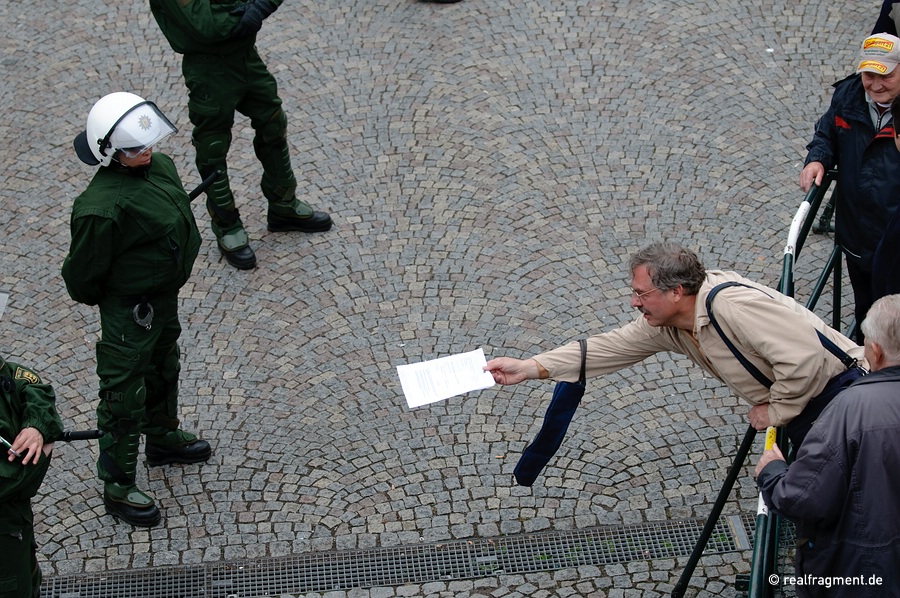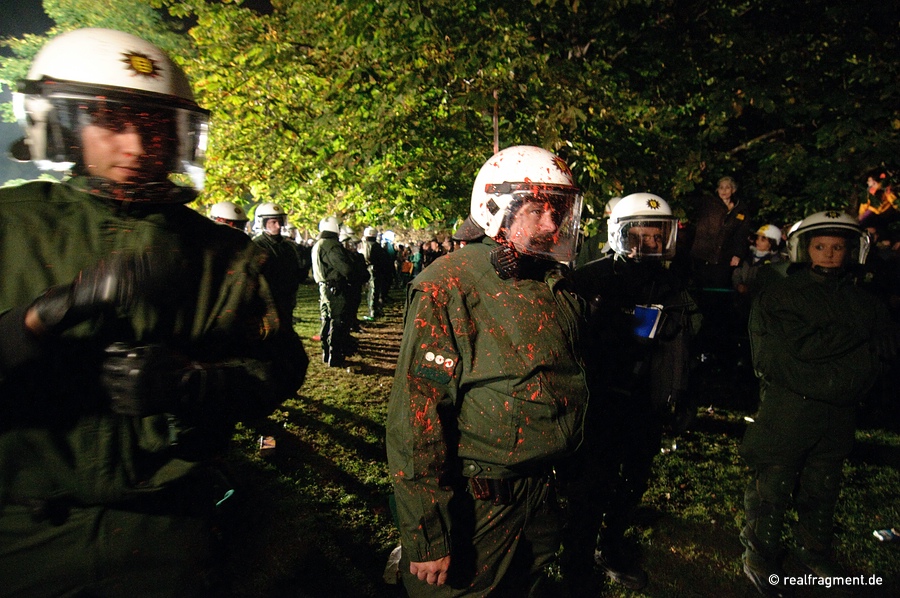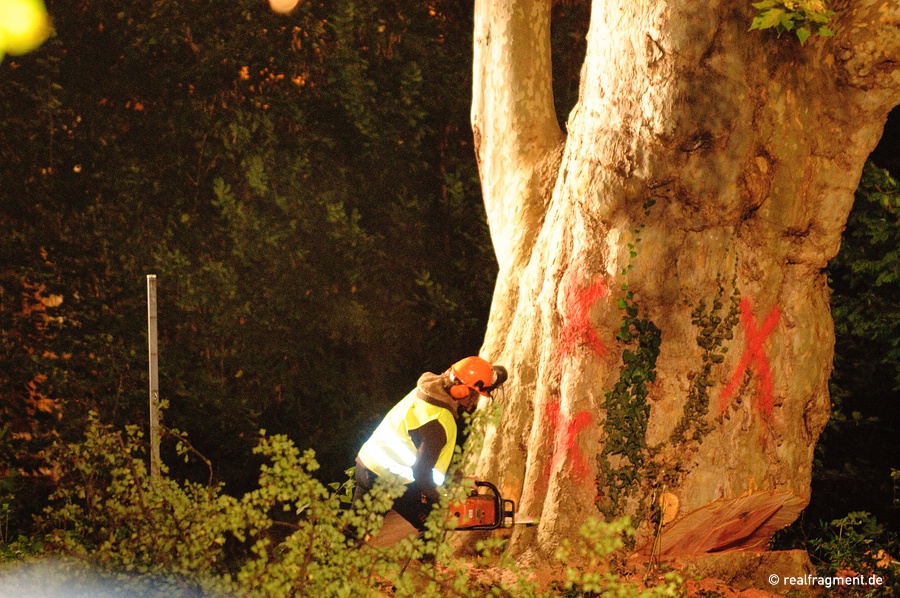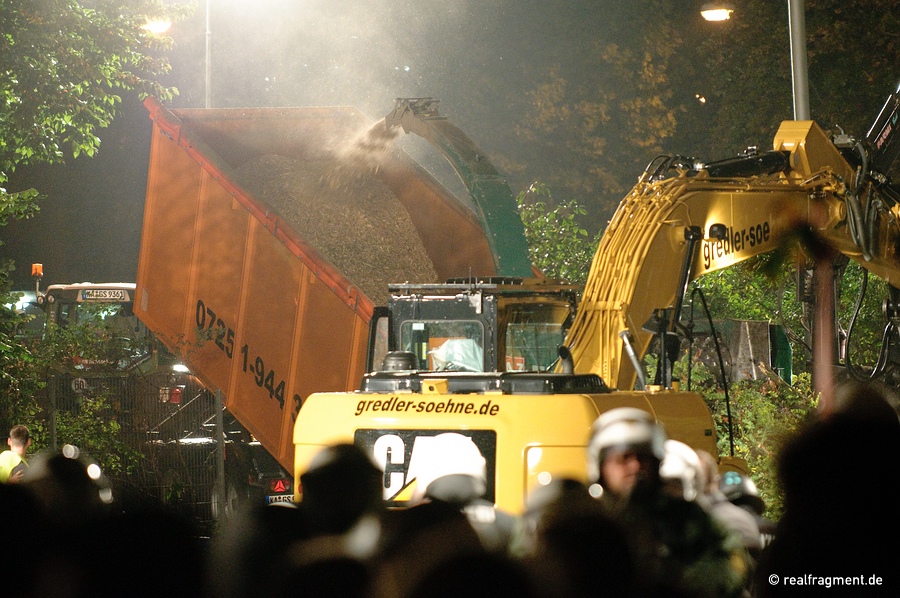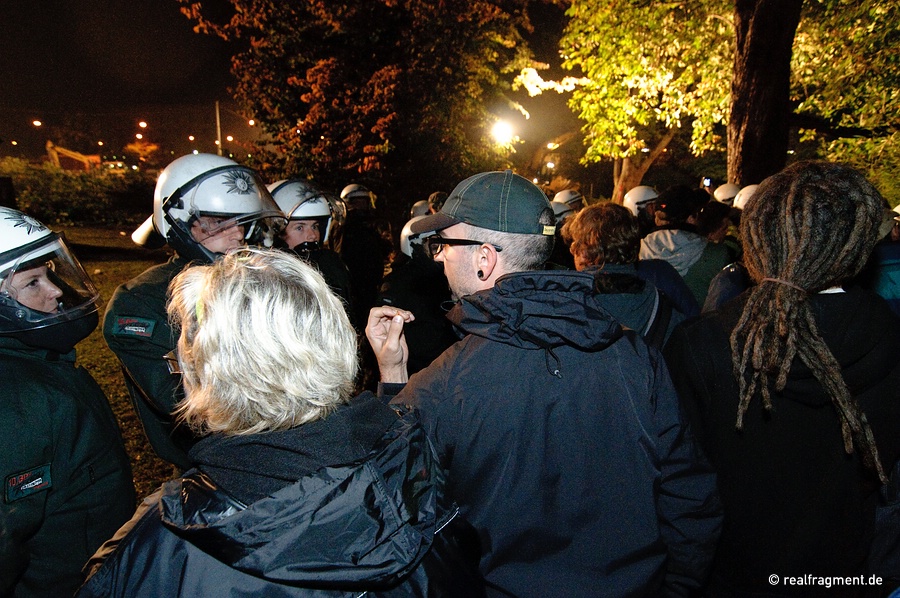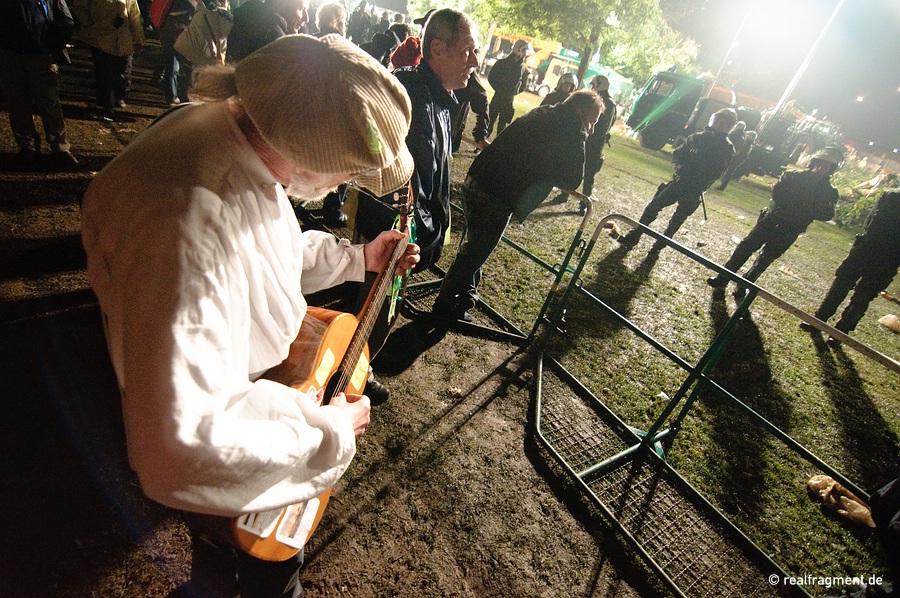 I appreciate this work:
Comments:
Share
Leave a comment